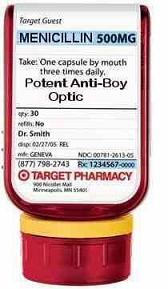 M E N I C I L L I N
Potent anti-boy-otic for older women. Increases resistance to such lethal lines as, "You make me want to be a better person. "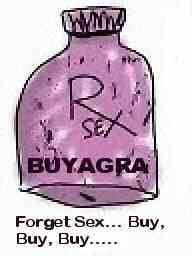 BUYAGRA
Injectible stimulant taken prior to shopping Increases potency, duration, and credit limit of spending spree.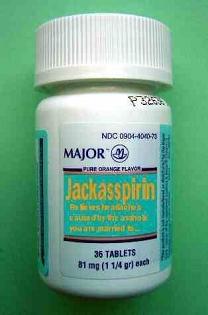 J A C K A S S P I R I N
Relieves headache caused by a man who can't remember your birthday, anniversary, phone number, or to lift the toilet seat.